In order to improve productivity and meet increased demand for data, voice, CCTV and access control systems, DataCom Inc. recently moved into a new, larger facility.  The company had been at its previous location more than 19 years.
"We just outgrew our old space," explained Shawn Campbell, President and General Manager of DataCom Inc., now located at 11757 Market Street in North Lima. "We've been growing and the lack of office and warehouse space was stifling that growth. We needed more room in the warehouse for supplies and to complete projects for our customers."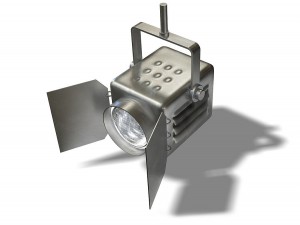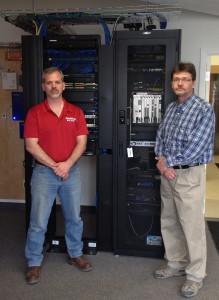 DataCom is a NECA-IBEW Electricians member contractor.
The move from its former spot on Woodworth Road in North Lima was completed in early February. The new shop is about one-third larger overall and allows for more office and warehouse space, plus the addition of a showroom where technology used in their projects can be displayed.
"The showroom allows us to bring customers in and allow them to see, touch and feel all the things we can offer," explained Jeffrey Rowland, Vice President. "We can showcase the technology we install and show people how it is operates, so they can get their questions answered before we start their projects. We didn't have that capability at our old location."
The showroom offers a glimpse of DataCom's capabilities concerning design, integration and implementation of telecommunications and data communications transport systems. Campbell estimates that 60 percent of the moving costs can be attributed to investing in the new showroom, where customers can see the "latest and greatest."
When selecting a new location, Campbell wanted to stay in North Lima.
"This is a nice central location for our business," he explained. "We really like the area, and being on Market Street, there's a lot of traffic going by."
The new warehouse is about twice as big as the old one and there is plenty of room for the office staff, including larger spaces for Campbell's and Rowland's offices.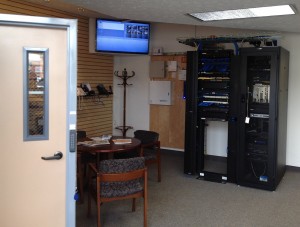 "We've been able to lay out our new space in a more logical manner.  It's more efficient, which makes getting around much easier for everyone. Things just didn't flow well over there," said Campbell. "All the offices were spread out, the warehouse was too small and we lost a lot of production time because of that."
In the old location, once a project was completed and ready for delivery to a client, much of the warehouse inventory had to be moved to the parking lot to make room for transport. According to Campbell, this effort caused about eight hours of lost productivity each week.
"We lost a lot of time just getting jobs out of the door," said Campbell. "This will be a much easier process and save us time."
The company was founded by David Dickey and Joe Dickey Jr. in 1994 and currently employs 13 voice/data/video installers and technicians.
Not only do DataCom Inc.'s employees have personal, hands-on experience with the entire gamut of today's cabling infrastructure, they also carry the certifications that go along with this vast experience. All their technicians have the Building Industry Consulting Services International (BICSI) level II installer certification.
Datacom designs, installs, tests and documents their installations in accordance with EIA-TIA – the industry's leaders. In addition, they are licensed to certify their installations.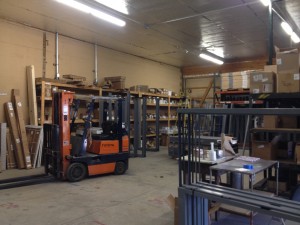 "Overall, we just have a lot more space to operate. In the short-term, we'd like to outgrow this new space in five to 10 years," said Campbell.
For more information about DataCom Inc. and its services, call 330-549-2200, visit http://www.datacomfirst.com/ or stop by the new shop at 11757 Market Street in North Lima.