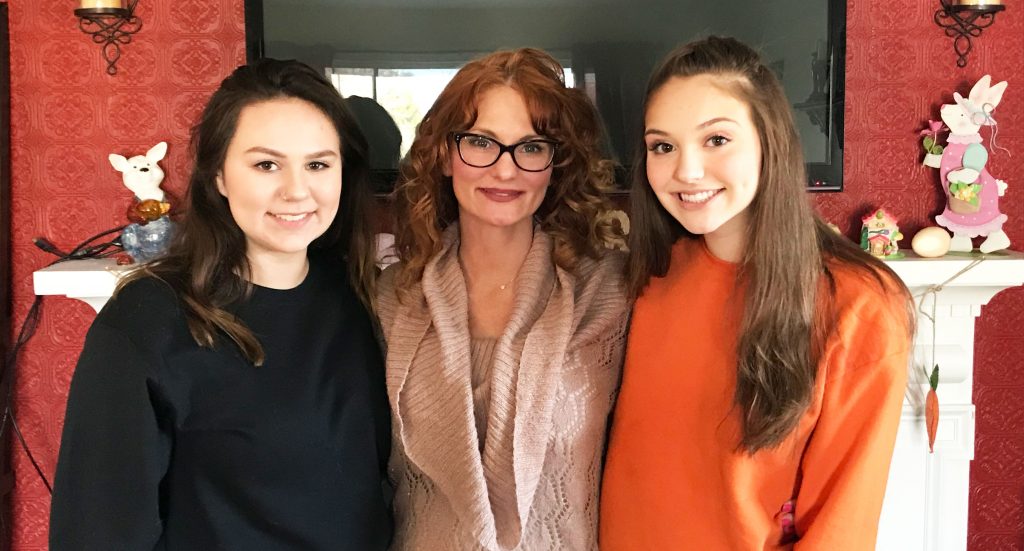 This is part two of a three-part series.
After her life changed five years ago, Renee Meadows of Champion was looking for a new path to travel next.
"I was a stay at home mom and had to reintegrate myself into the workforce. I had a family member who was an electrician out of [IBEW Local] 573. He made a good living, and I thought, 'What the heck, I'll give it a try.'"
As she advances in her fourth year of the commercial electrician apprenticeship, Meadows reflected on her experience so far in the program.
"Everything I've learned has been a pretty good lesson," she said. "I think the most important thing is perseverance and asking a lot of questions."
When she's not at work, Meadows enjoys spending time with her two daughters, Audrey, 15; and Shelby, 14. She is grateful for the maturity they've shown in assisting with house-hold chores.
"Being a mother and full-time apprentice can be difficult," she said. "My girls have been a tremendous help as I get close to finishing my apprenticeship."
One of the projects she has been involved with lately is the new Champion Local Schools K-8 building. As a resident of the city, this has been near and dear to her heart.
"It's great because it's my daughters' school district. I have family who will attend this building so it's special to me."
When she's not at work, in class or at one of her daughters' activities, Renee enjoys cracking some eggs and mixing flour and sugar to create delicious cakes. Her passion for crafting these tasty treats started when her daughters were young.
"I wanted to make birthday cakes for my girls when they were babies," Meadows said. "I knew I could make a good tasting cake, so I learned how to decorate them. That's what I did as a stay at home mom for many years."
When asked, both Audrey and Shelby were adamant about their favorite cake that their mother makes.
"Definitely carrot cake," they exclaimed.
Being a woman in the electrical industry, Meadows gets a sense of gratification in breaking down barriers.
"I think it takes a certain type of female to do well in this industry," she said. "You need to be smart and be willing to work very hard."
Meadows feels the Youngstown and Warren JATC offer a path to excellence with on-the-job training and classroom instruction.
"I think that union electricians have far more education and take a lot of pride in the work we do," she said. "The most gratifying feeling so far in my apprenticeship is working on a project and seeing it come to fruition. I've had the privilege of working with some amazing teachers and to know that I had a real part in creating these projects gives me a sense of pride."
As she looks ahead to completing her apprenticeship, Meadows offers advice to those thinking about joining the electrical trade.
"Don't underestimate yourself. I didn't know anything about the industry before I got in and now, I absolutely enjoy what I do."