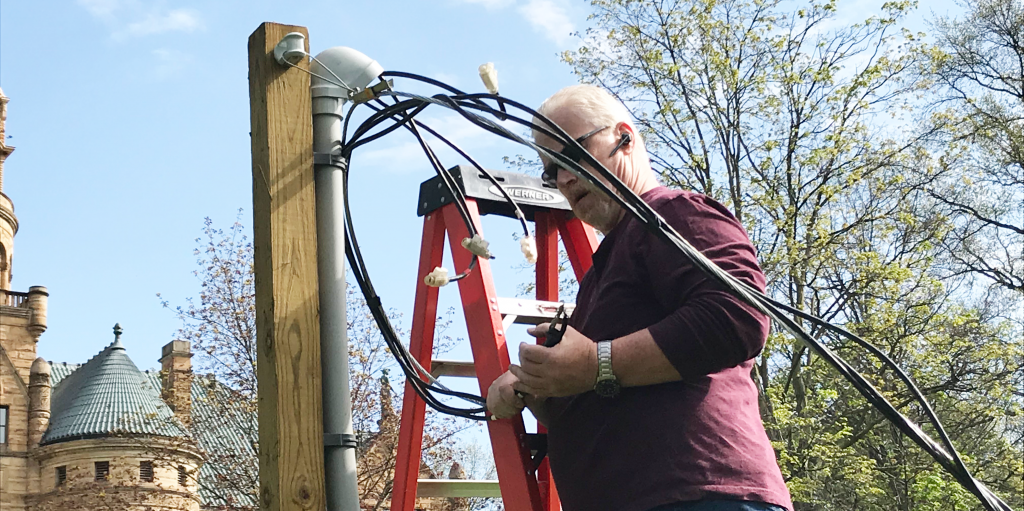 Courthouse Square in Warren was bustling with activity this week as local union electricians continued a long-standing community service initiative.
Tradesman from IBEW Local 573 were on hand Monday setting up electrical service for team tents at this weekend's Warren Relay for Life, a tradition that has been carried on for more than 20 years.
"Obviously, it's a feel-good thing," said Jack Morse, IBEW Local 573 business manager. "It's good community relations and helps get our name out there that union construction workers do care."
The Warren Relay for Life, one of the largest in the state, was started in 1993 and celebrates its 25th anniversary this year. Thousands of people are expected to fill Courthouse Square this weekend.
"We really could not have the relay without the contributions of the electricians," said Kaitlin Irgang, community development manager, American Cancer Society. "We are very grateful for them."
In addition to the set up and tear down of electrical services, tradesmen also give back by raising money through the sale of pulled pork sandwiches and sautéed mushrooms.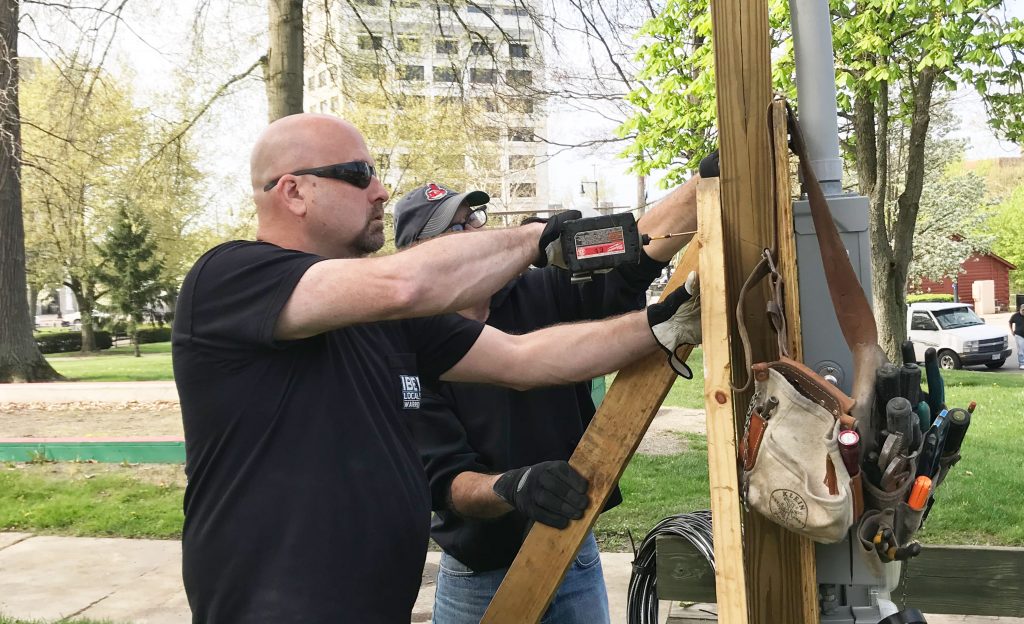 "It feels good to give back to the community," said Eric Davis, Warren Electrical JATC training director. "I've lost close friends and family to cancer so it's good to help out however you can."
The Warren Relay for Life starts Friday, May 11 at 6 p.m. and runs through Saturday afternoon on Courthouse Square.