Residential journeyman electrician Jim Johnstone is both proud and appreciative of the career he's built in the electrical trade. But he gets even more satisfaction from another role he plays in life.
"Being a dad is the best job I ever had," he said, with Father's Day quickly approaching.
Johnstone works for "Joe" Dickey Electric by day and, along with his wife of 14 years, Sarah, raises three adorable kids afterward. He was humbled to learn a colleague at his office labeled him a "super dad."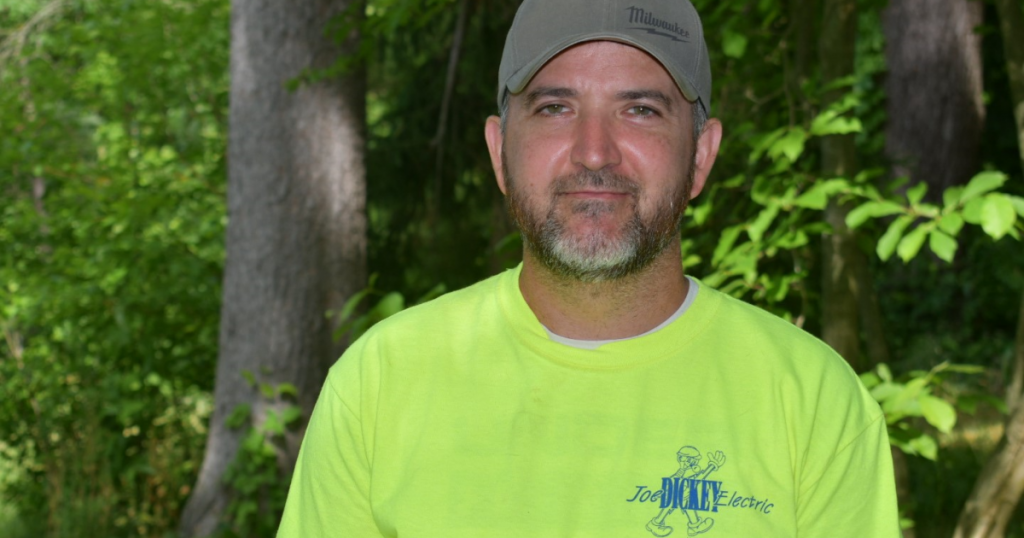 Super Dad to the rescue
In reality, he's one of many super dads working in the electrical trade. Guys who show up at the jobsite every day, give their all and lend their expertise with focused attention on the task at hand. And then who go home and coach Little League, take daughters to dance practice, cut the grass, fix a broken swing, and help with math homework.
It's a role many of them cherish, and the electrical trade gives them the means to support their families in meaningful ways.
As a young adult, Johnstone was working at a job stocking vending machines and knew he needed something with a better future. Some buddies steered him to the trades. He completed the electrician apprentice program with IBEW Local 64 and now gives back to the trade as a residential committeeman who works with aspiring electricians.
"I've been lucky enough to continually work for a busy company for 13 years in a stable career that I can count on to always bring the money in," Johnstone said.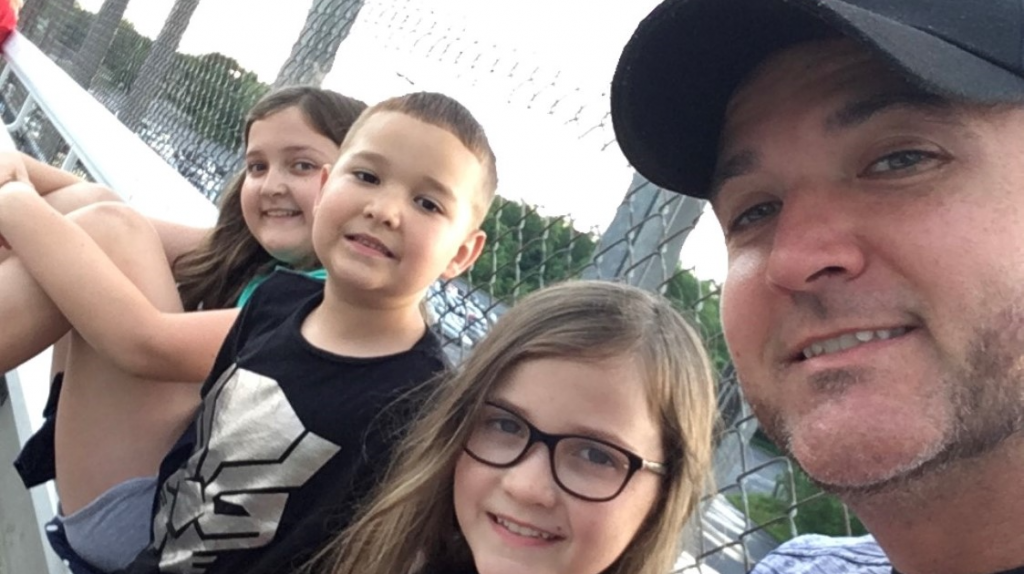 Being a dad is a blessing
So what does being a "good dad" mean to Johnstone?
"A good dad is someone who is not only present, but who always puts his kids first," he said. "Someone who's a provider and who keeps his kids safe and happy. Being a dad is simply one of life's best blessings."
Johnstone credits his own father for setting the example he's been proud to try and live up to.
"He had cerebral palsy, but that never held him back from providing me with a good life and always being there for me. He could do anything he put his mind to," he said.
This is when I knew being a dad was special
Johnstone's a-ha moment as a father came minutes after his first child was born, Ryley, who's now 12.
"It was in the delivery room and she was trying so hard to open her eyes, and when she finally did she stared up at me. It was like she trying to figure out 'Is this the guy who's been talking to me for the last nine months?' That meant everything to me," he said.
Since that time, the Johnstones have introduced another daughter, Hayley, now 10, and son Brayden, now 8, to the world.
While Johnstone will be enjoying a family beach vacation this Father's Day weekend, his mind will also be on his buddies at work experiencing the special day.
"I would like to wish all the good dads a Happy Father's Day, and I hope they get to enjoy the day with their kids," he said. "I also hope it means as much to them as it does to me. Not everyone gets the chance to be a dad, so never take the privilege for granted."