As Baby Boomers are retiring, careers in the skilled trades are in greater demand. Schools and guidance counselors are recognizing this and communicating with students that college isn't the only pathway to a steady career. And locally, there is an influx in the number of students interested in the electrical trade.
To highlight the local opportunities available among several building trades, the inaugural Skilled Trades Expo took place last fall at the Canfield Fairgrounds and attracted 4,500 attendees.
Months after the inaugural Skilled Trades Expo at the Canfield Fairgrounds, student interest in the electrical trades has noticeably picked up, and the Youngstown Area Electrical JATC has been fielding increased numbers of requests for job shadowing opportunities.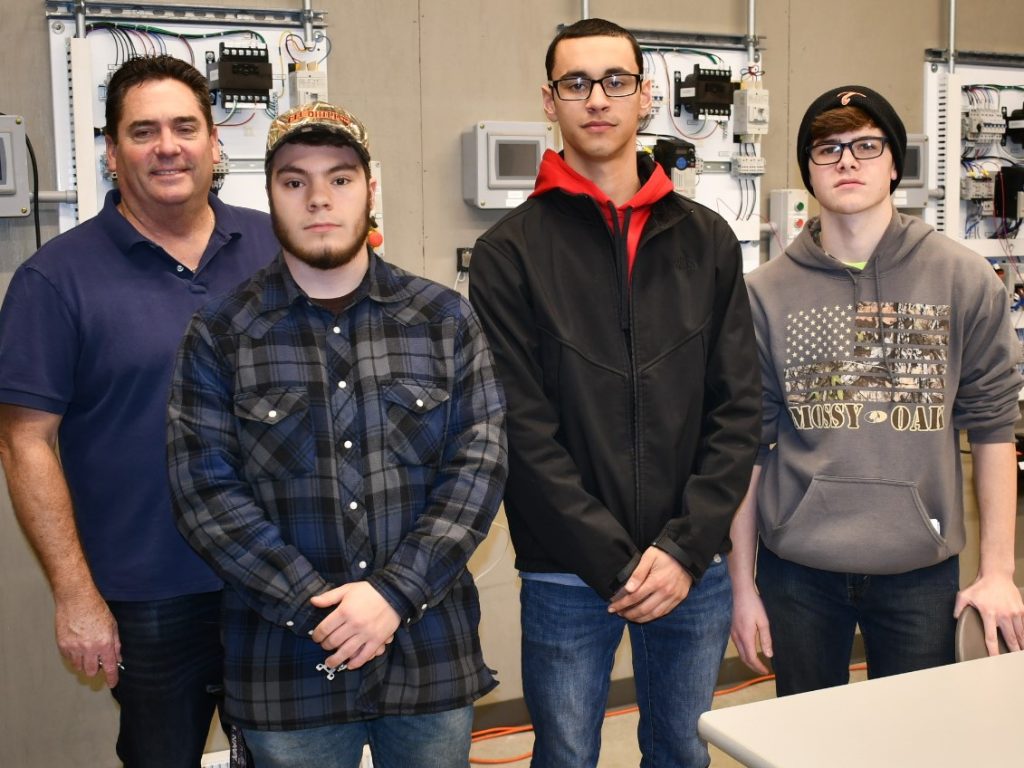 Last week, the JATC hosted three such local young men interested in exploring the trade and its apprenticeship program.
"I wanted to find out more information about the program. I've thought about going into the apprenticeship program for a few years now," said Mark Camacci, a senior at Austintown Fitch.
Becoming an apprentice electrician is a viable career path for many different reasons. Students earn a paycheck learning on-the-job during the day—as opposed to accruing college tuition debt—and attend classes two to three nights per week.
For Mason Carson, a junior at MCCTC, it's the stability that comes with a career in the electrical trade that is appealing.
"I have family who works in construction, and when the weather is too cold, they're out of work," he said. "As an electrician, I wouldn't have to worry about that. I want to start now, while I'm young."
Visiting a local jobsite, potential apprentices have the opportunity to ask questions and see what a typical day looks like for an electrician.
"Dickey Electric, Tri-Area Electric, Santon Electric and other local signatory contractors all have a lot of projects right now, so it makes it easy for them to accommodate someone who wants to job shadow and learn more about the trade," said Ed Emerick, training director, Youngstown Area Electrical JATC.
Job shadowing opportunities even exist for someone who already has some experience, like Payton Torres, a 2019 Boardman High School grad who currently works at Santon Electric.
"I've been on a lot of job sites, but I came to learn more about the apprentice program and to apply," Torres said. "You can do a lot as an electrician- there are many different opportunities."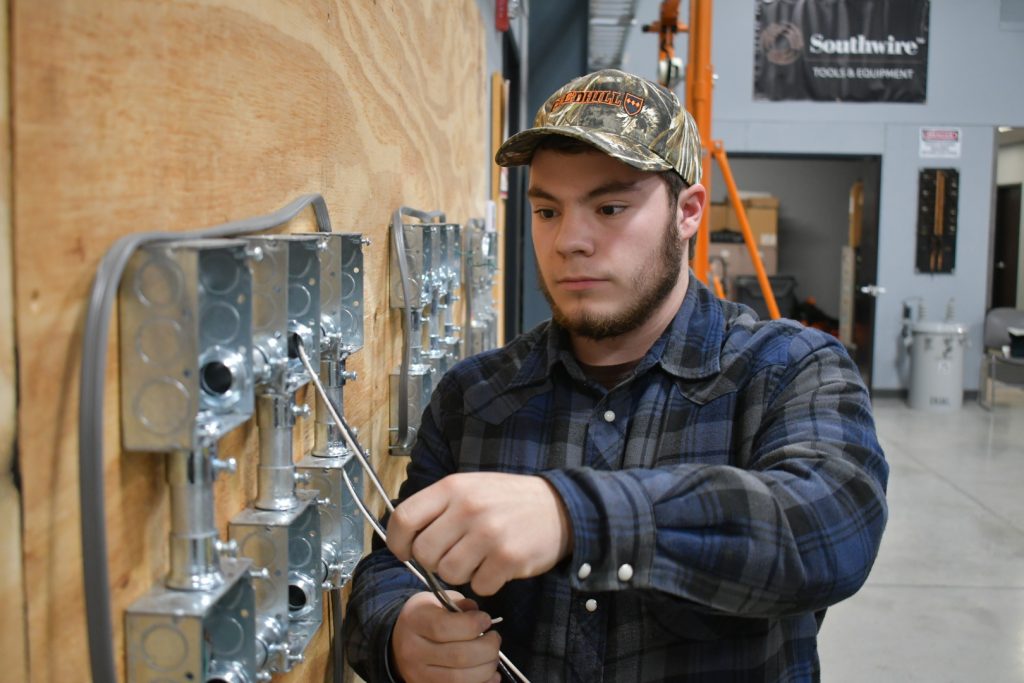 Emerick's goal is to provide that hands-on experience to those who want to job shadow.
"First I want them to watch a video so that they know what to expect and what they may be exposed to," Emerick said. "Then, after their jobsite visit, they can get some hands-on experience at the training center, doing things like bending conduit and touching wire."
The three young men all had a great job shadowing experience.
"I figured it'd be a better route for me because I don't want to sit behind a desk all day. I'm more of a hands-on learner," said Camacci. "This job shadowing experience gave me a better understanding of what these guys do out in the field."
For more information on job shadowing opportunities, contact Emerick at ed@yjatc.org.