The Mahoning Valley chapter of the National Electrical Contractors Association named Jack Savage as Assistant Executive Director. Savage will replace Thomas Travers as Executive Director upon his retirement at the end of 2014.
Savage is an attorney, formerly with Manchester, Bennett, Powers & Ullman (now Manchester Newman & Bennett) in Youngstown, and also owned and operated Tag Media, a corporate video production agency.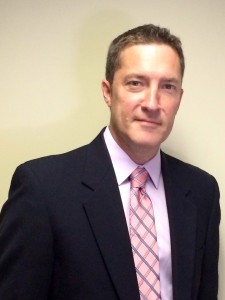 Travers has been executive director at MVNECA since 2007. MVNECA is an association of union electrical contractors in the Youngstown-Warren area. The executive director position represents the interests of the member contractors and works with the IBEW locals to promote the local electrical construction industry on behalf of its members.
"Mahoning Valley NECA member contractors and our counterparts with the IBEW locals in Youngtown and Warren have enjoyed a great deal of success thanks to a quality workforce, the improving economy, positive labor relations and strong leadership from Tom Travers, and the forecast is bright for the years ahead," Savage said. "I hope to contribute to our positive momentum and help keep our members positioned for even further growth into the future."
Savage is a Mahoning Valley native who grew up in Liberty and now resides in Boardman. He holds a bachelor's degree from Youngstown State University and a juris doctorate from the University of Akron School of Law.
Savage and his fiancée Becky Cameron of Boardman are planning an October 2014 wedding.