Applications are being accepted now through May 1 for the Mahoning Valley LMCC Scholarship through the Youngstown State University Foundation.
Eligible applicants include IBEW Local 64 members and employees of signatory electrical contractors in the Mahoning Valley, and their families. Preference is given to applicants pursuing degrees related to the electrical industry.
"I was a recipient of the NECA Scholarship while I was at YSU, and I truly value and utilize the education and experiences that I gained at YSU every day," said Eric D. Carlson, president of "Joe" Dickey Electric. "The success that the university has achieved makes me proud to be a Penguin- #YANDPROUD!"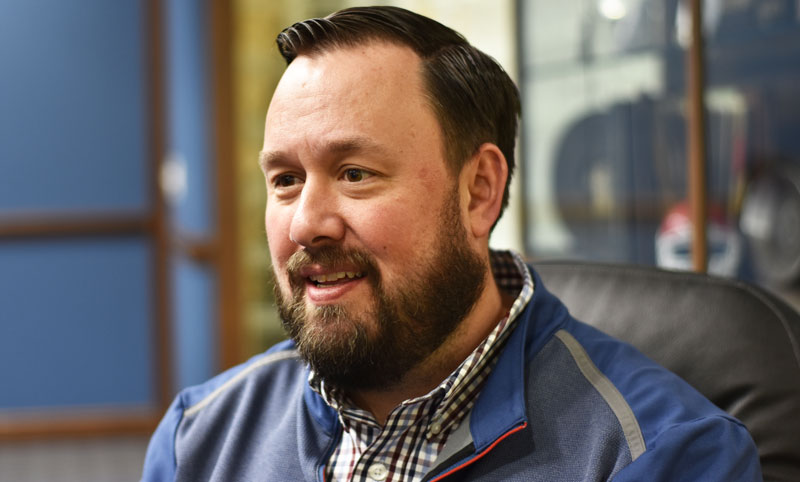 Carlson earned his Bachelor of Applied Science Electrical Engineering in 2001.
"There are so many wonderful programs that YSU offers to their students to make them vital resources to our valley. It is critical for our electrical industry to continue to support YSU, you never know where these students may end up," Carlson said.
The scholarship is open to YSU students pursuing degrees in electrical engineering, electrical engineering technology, civil and construction engineering technology, business management and other degrees that benefit the electrical industry.
"Scholarships like the LMCC scholarship at the YSU Foundation are special," said Paul McFadden, president of the YSU Foundation.  "The YSU Foundation is honored to serve as the conduit between generous donors like the LMCC and students to help achieve their goals."
Applications can be completed online here.
Further eligibility requirements include:
Must be at least a sophomore
Minimum 2.5 GPA
Full- or part-time student
"We are so fortunate to have such a wonderful university like Youngstown State University in our Valley," Carlson said. "With the excellent leadership of President Tressel and his team, YSU has continued its excellent reputation and is a premier university of the state."