Most of the thousands of people that drive past the intersection of Southern Boulevard and Western Reserve Road in Boardman don't see what the Youngstown Area Electrical JATC joint training committee sees. At least not yet.
That's the location of the soon-to-be-constructed training center, a vision that the committee brought to fruition after years of planning among the Mahoning Valley NECA electrical contractors and IBEW Local 64 leadership. "
The property's been purchased and the project is going out for bid as we speak. We're certainly moving forward with it," said Ed Emerick, Youngstown Area Electrical JATC training director. "When it's complete we'll have a state-of-the-art electrical training facility that not only our organizations – the JATC, NECA and IBEW – will be proud of, but the entire community, as well."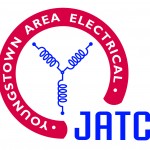 This week marks National Apprenticeship Week, created by President Barack Obama to help raise awareness that being paid to learn a trade is smart.
"Apprenticeship Week gives us a platform to tell our story about the value of union apprenticeship programs, such as those we offer at the Youngstown and Warren Area Electrical JATCs. Apprenticeships are excellent foundations for a variety of careers in the electrical industry, an industry that continues to grow, evolve technologically and provide rewarding careers for individuals with a strong work ethic and interest in working with their hands," Emerick said. "We're always looking for quality candidates to join our programs."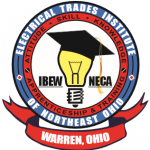 In the Warren area, plans are being finalized for a presentation on union building trades apprenticeship programs to Trumbull County guidance counselors at an event next week. In the wake of escalating student loan debt among college graduates, the educators are looking for information on alternatives to college that might be of value and interest to high school students.
"National data shows the average college graduate now has $30,000 in student loan debt, whereas electrician apprentices completing our 5-year program do not require student loans and are being placed in jobs with local contractors as journeymen with first-year pay in the range of $50,000 with excellent benefits," said Eric Davis, Warren Area Electrical JATC training director.
For information on how to apply and what qualifications the Electrical JATCs are looking for in candidates – and to hear individual stories from recent apprentices – visit ATradeThatPays.com.