Rich Tice, founder of T-Squared Electrical, has deep roots in the electrical industry. He proudly shared something interesting about his background that sets him apart from many other electricians in the industry.
The Tice family has 3 generations of electricians. They say that imitation is the sincerest form of flattery… and for Rich Tice, he knows very well what it's like to follow in his follow in his father's footsteps (and later, see his own son follow suit.)
Bill Tice, Rich's father, was an electrician and IBEW member who started in the industry in 1950. Rich followed in his father's footsteps and entered the electrical industry in 1985, when he was accepted into the IBEW 573 joint apprenticeship program.
Looking back on Rich Tice's career
Rich reflected on his various experiences before establishing his own business…
"I worked mainly in the field, eventually working my way up to general foreman. In 2002 I took a position with a large electrical contractor, where I worked as a field electrician for several years before working as Project Manager, Manpower Superintendent and later Vice President of Industrial," Tice said.
"As Vice President, I was in charge of everything from service work to projects exceeding 30 million."
Rich eventually founded T-Squared Electrical, and his family ties definitely played a role in his plans for the future.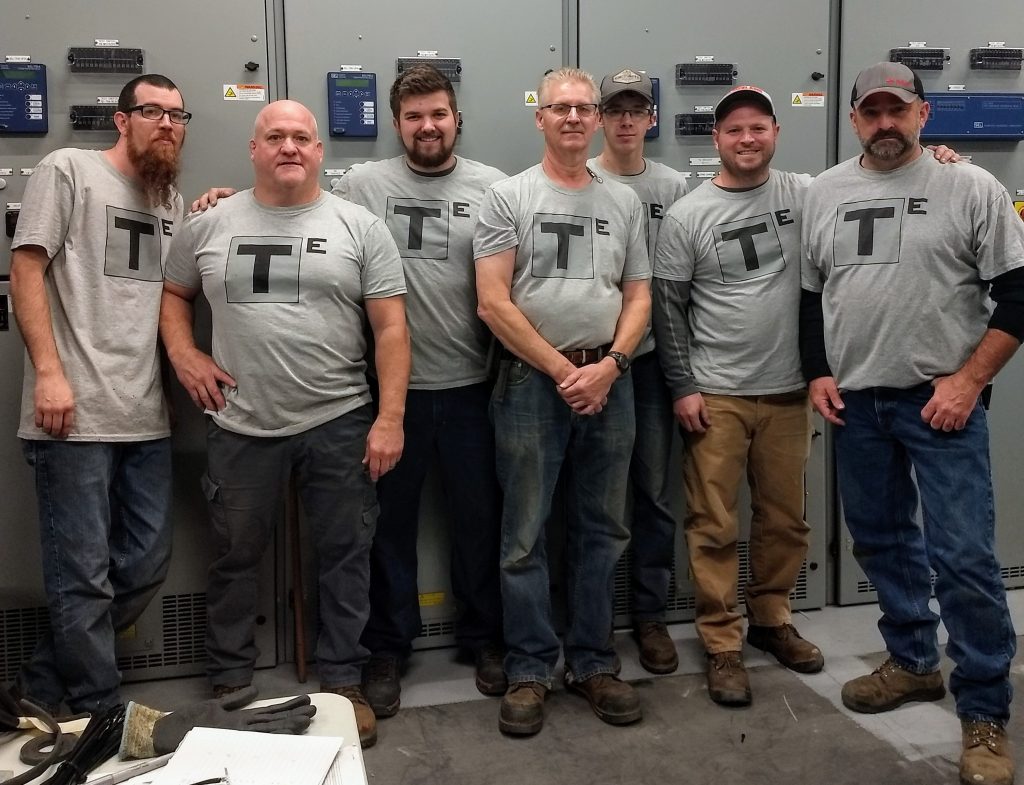 T-Squared Electrical was named after father and son duo, Rich Tice and Ryan Tice.
T-Squared Electrical is a family business. "It's in our blood," explains Rich.
Following in his footsteps
You see, not only did Rich follow in Bill's footsteps, his son Ryan also became an electrician like his father and grandfather.
"My Dad always said he wanted me and my sons to do something different," said Rich. "But deep down, he was really excited when he talked about me, and then Ryan, becoming electricians."
Although Bill Tice, the first electrician in the Tice family passed away shortly after Ryan started his apprenticeship, Rich knows how special it was to have his father witness 3 generations of Tice men working in the community as electricians.
Not much is more important to Rich than family; he is a husband, father and grandfather. He says it is priceless working hand-in-hand with Ryan.
"My hope is that in the future, my son Ryan will take over the day to day operations of T-Squared," said Rich.
For Ryan Tice, it was a no-brainer to join the electrical industry. Ryan has been an electrician for over 17 years and is a member of IBEW Local 573.
According to Ryan, working with his Dad has been a great experience.
"I've worked for different local contractors, and I enjoyed the experience that I've gained. But nothing beats working with my Dad. We get to spend more time together, and I look forward to working with him to grow T-Squared."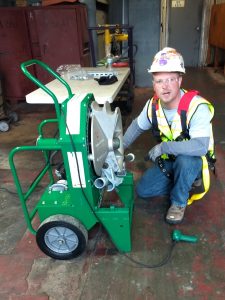 Ryan is aware of his father's future plans, and he's excited to take on more responsibility and eventually manage the day to day operations of T-Squared.
"Who knows," said Ryan. "Maybe someday my son will decide to be a fourth generation electrician!"
To learn more about NECA-IBEW Electricians and to see a complete list of contractors, click here.