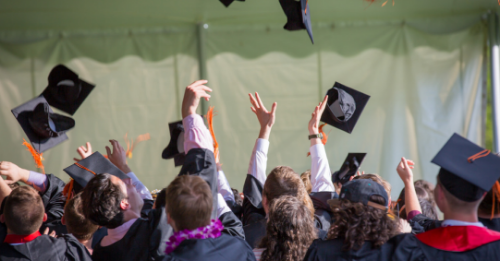 Now through May 1, applications are being taken for the Mahoning Valley LMCC Scholarship through the Youngstown State University Foundation.
Eligible applicants include IBEW Local 64 members and employees of signatory electrical contractors in the Mahoning Valley, as well as individuals who are affiliated with a member of IBEW Local 64 or an employee of a signatory contractor.
"The YSU Foundation is honored to serve as the conduit between generous donors like the LMCC and students to achieve their educational goals," said Brian J. Wolf, development officer for the YSU Foundation.
Last year, the LMCC scholarship was awarded to Kristen Thompson, an electrical engineering and music performance major at Youngstown State University. Thompson's father, David, is a member of IBEW Local 64.
"Awarding this scholarship each year gives us a great sense of pride," said Jim Burgham, business manager, IBEW Local 64. "We're looking forward to a great group of applicants this year who have a passion for the electrical or construction industry."
The $1,000 scholarship is funded through a joint labor-management committee comprised of IBEW Local 64 of Youngstown and the Mahoning Valley chapter of the National Electrical Contractors Association. Both organizations are part of NECA-IBEW Electricians.
Students pursuing undergraduate degrees at YSU in electrical engineering, electrical engineering technology, civil and construction engineering technology, business management and other degrees that benefit the electrical industry are given preference.
Applications can be found by clicking here.
Further eligibility requirements include:
Must be at least a sophomore
Minimum 2.5 GPA
Full or part-time student