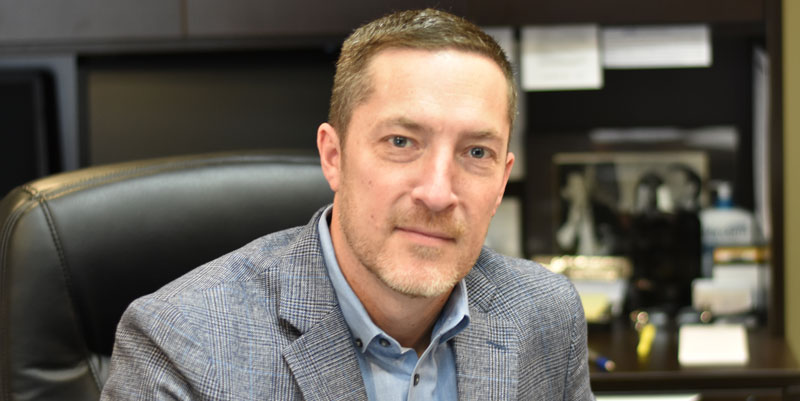 After a successful career as the executive director of the Mahoning Valley NECA chapter, Jack Savage is moving up to the national level.
Savage was recently recruited by NECA National to serve as a field representative for the Eastern region.
"Field reps basically have a handful of chapters that they lend support to," Savage said. "The Mahoning Valley chapter will be one of my eight chapters that I'll be working with, which is something that is important to me."
One interesting aspect of Savage's new position is the field representative division was created by Paul Geary, a Youngstown native and former executive director of the Mahoning Valley NECA chapter.
"Mr. Geary was recruited to NECA National for a different position before he started the field division in the 1940s," Savage said. "I thought that was a really cool tie-in with the Mahoning Valley."
Looking back at his five-year career as executive director, Savage is grateful for the relationships he's developed with the chapter's member contractors.
"I'm very proud to be part of the Mahoning Valley chapter of NECA," he said. "We're a very small chapter with 12 current members, which is small in terms of NECA chapters. However, we have a very big voice nationally. People know about the Mahoning Valley. We have a very good reputation and we've had a lot of leaders come from this chapter. It's something we're really proud of."
Each year, NECA honors a handful of members with induction into the Academy of Electrical Contractors. Overall, the Mahoning Valley chapter has had five academy members, with three being current members – Joe and Dave Dickey of "Joe" Dickey Electric and Rex Ferry of VEC, Inc.
The chapter has also had two national NECA presidents, with Ferry of VEC most recently serving in the position from 2009-2011.
"We're really proud of these accomplishments," Savage said. "It shows the voice that the Mahoning Valley has, and will continue to have on a national level with NECA."