As part of its sponsorship of the Mahoning Valley Scrappers' Opening Day June 21, the NECA-IBEW Electricians are searching for a military veteran to throw the ceremonial first pitch of the season.
The local association of Mahoning Valley signatory electrical contractors and IBEW locals launched a Facebook promotion this week at facebook.com/necaibewmv.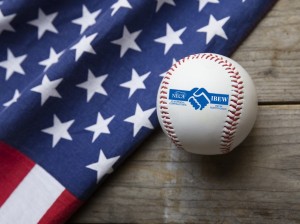 To enter, Scrappers fans are encouraged to send a photo of themselves or a loved one in their military uniform along with 50 words on why they would like to throw the first pitch, and email it to info@necaibewelectricians.com. Submissions may run on the electricians' Facebook page, and one winner will be chosen to throw the ceremonial first pitch.
"We proudly support veterans' causes to honor the men and women who have bravely fought for our country," said Jack Morse, business manager, IBEW Local 573 in Warren. "We look forward to seeing the photos come in so we can give our veterans the credit they deserve for defending our freedom."
Wednesday, June 21 is also Military Appreciation Night when the Scrappers will take on the Auburn Doubledays. For more information, visit the Scrappers at mvscrappers.com.
NECA-IBEW Electricians are a season-long supporter of the Mahoning Valley Scrappers. Click here for a list of contractors.