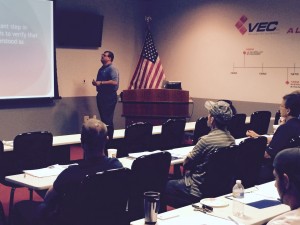 The electrical industry is Jay B. Jones' blood, you can say. And the guest trainer shared his unique background and keen insight on successfully leading construction teams during a day-long foreman's training session conducted by the Mahoning Valley NECA chapter.
Jones is the National NECA Field Rep for the Eastern region of the United States. He worked as an electrician in New Jersey for 13 years after graduating and playing football at West Virginia Wesleyan.
His brother, Chad, is a Western PA NECA Chapter Manager; his father, Biff, retired after a 42-year career with NECA, most recently as a National Field Rep; and his grandfather was a union contractor and NECA member.
Nearly 30 local representatives from among the Mahoning Valley NECA member contractors attended the seminar. NECA-IBEW Electricians, which is comprised of the Warren and Youngstown LMCCs, provided lunch for the group as part of its efforts to support education initiatives for member contractors and union electricians.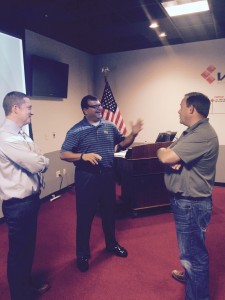 VEC, Inc. hosted the session at its Girard headquarters facility.