Ed Emerick of Youngstown's IBEW Local 64, a NECA-IBEW Electricians member, spoke to 250 high school students at the inaugural Building Trades and Craftsmen Fair about the financial rewards and job satisfaction inherent in a career in the trades.
Emerick was among six trades represented at Austintown Fitch High School. The Business Journal covered the event. It targeted at high school juniors and seniors to show what a union trade career was all about, as well as promoting skilled trades apprentice programs as an alternative to college.
The work is physically demanding, and apprentice candidates need to be prepared to handle some advanced math concepts, but the rewards, speakers emphasized, can range from avoiding costly college tuition to landing jobs that conservatively pay $50,000 a year for those willing to work hard. Some examples cited at the event even showed individuals who logged lots of overtime hours to far exceed $100,000 per year.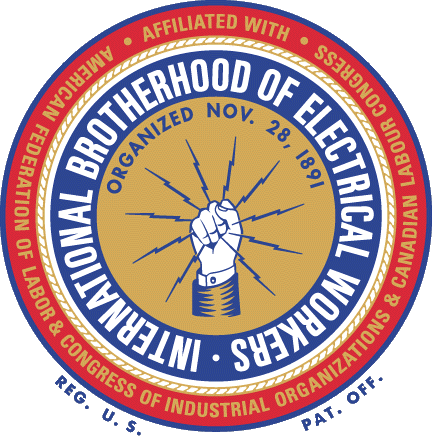 Don Crane, president of the Western Reserve Building & Construction Trades, was quoted in the Business Journal article saying "Unlike college, apprentices pay no tuition and when they have achieved journeyman status, they likely will have earned 30 credit hours toward a college degree." Further, apprentices are even paid wages throughout their four- or five-year programs.
For those who have college aspirations beyond the apprentice program, Emerick said some employers have shown a willingness to subsidize the college tuition of their top-performers and have them return with degrees as electrical engineers, he told the Business Journal.
Click here for information on apprenticeships with the Youngstown Area Electrical JATC.