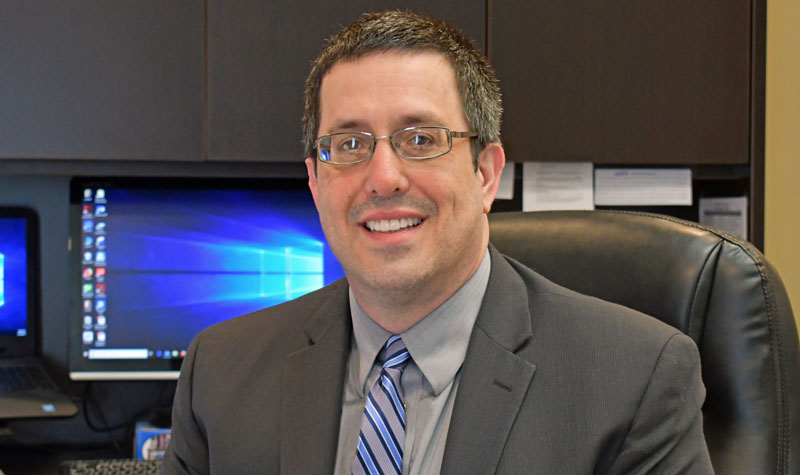 After practicing law for 24 years, Tom Lipka has ventured into a new role leading the charge as executive director of the Mahoning Valley NECA chapter.
"My first few months have been extremely hectic," he said. "It's on-the-job training and there's so much to this industry. Since I'm coming in from outside, there's a lot of basic concepts that I need to learn that have been part of the process."
When approached about taking over as executive director for Jack Savage, Lipka knew he was ready to start a new career path.
"Jack had told me about this job, and the great people he worked with. And that's what ultimately sold me on the job. That I'd get a chance to work with people of fantastic character and in an industry that we're hoping to grow and expand."
Lipka was quick to acknowledge the tremendous resources he's been able to lean on through this learning process.
"Jack has been fantastic about giving me on-the-job training," Lipka said. "The contractors and the IBEW have been great in understanding it's a learning process, and they've been educating me about the job and things that we need to get done."
Lipka also spoke on the impact the chapter has not just locally, but nationally as well.
"It's impressive when you go on a national trip to a convention, and you run across people from all over the country who know the chapter and are interested in what the chapter has to say. That's something to be proud of."
When asked what he hoped people thought of the Mahoning Valley chapter, Lipka touted the high quality of craftsmanship and dedication to the electrical trade.
"I hope they understand these are incredibly qualified union contractors. These are people who bring technical expertise, know how to get the job done well, fast and get it done right."
With construction season on the horizon, Lipka noted the excitement for various local projects coming down the line, such as the Trumbull Energy Center, a power plant in Wellsville and the long-awaited TJX distribution center.
"Those are projects that our contractors are very interested in being a part of, and would provide work for quite some time."
Ultimately, Lipka hopes to play a part in expanding member contractors' local business.
"The union contractors have been losing market share a little bit over the years and we're hoping to reverse that," he said. "I hope we can play a part in the Valley becoming a much better place economically, bringing it back to perhaps a little bit of what it used to be."