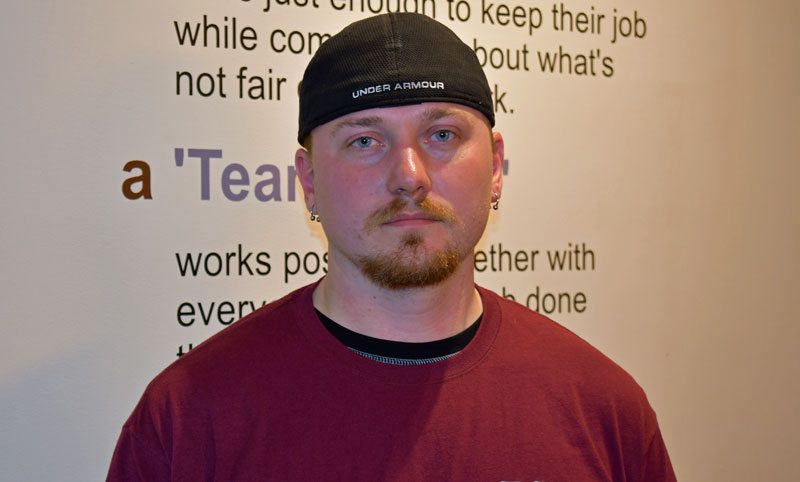 For Justin Davner, an interest in the electrical trade started thanks to his stepfather, Paul, who was a union carpenter.
"I started working with him around the house," he said. "Then he started pushing me towards the electrical field."
While in high school, Davner focused in on his career choice by taking classes at the Mahoning County Career and Technical Center.
"I really enjoyed that, so I decided to try and get into the apprenticeship."
Davner was accepted into the residential electrician apprenticeship through the Youngstown Area Electrical JATC, where he feels the hands-on training in the field and classroom prepared him for the challenges he sees on a daily basis.
"From changing services out, wiring houses, hanging light fixtures or installing plugs and switches, it was a great experience."
With each project, Davner strives to display a great attention to detail.
"When I finish a project, the most important thing to me is how neat it looks," he said. "When the homeowner comes in, I want them to see it's quality work."
Davner also enjoys the opportunity to mentor apprentices, imparting on them the same lessons he learned from journeymen electricians.
"I like going into houses with young apprentices, he said. "The challenge of getting the job done quickly and teaching them as we're going."
When he's not working, Davner enjoys working on cars, shooting guns and riding dirt bikes – a passion he's had since he was a teenager.
"I got my first dirt bike around 12 years old, and I haven't gotten off of them since."
He feels his hobbies have also helped him throughout his electrical career.
"When riding dirt bikes or in my other hobbies, concentration is a big key," Davner said. "I take that with me to work each day as well, focusing in on every aspect of a particular job."
One of the most rewarding aspects of a career in the electrical trade is getting to show off your work, Davner said.
"It gives me a good sense of pride when I'm out with family and friends, and I can say, 'I wired that house or worked in that building.' It lets me show them what I've done."