Busloads of juniors and seniors from Trumbull County high schools converged on the closed Sears store in the Eastwood Mall to learn about their various options after graduation.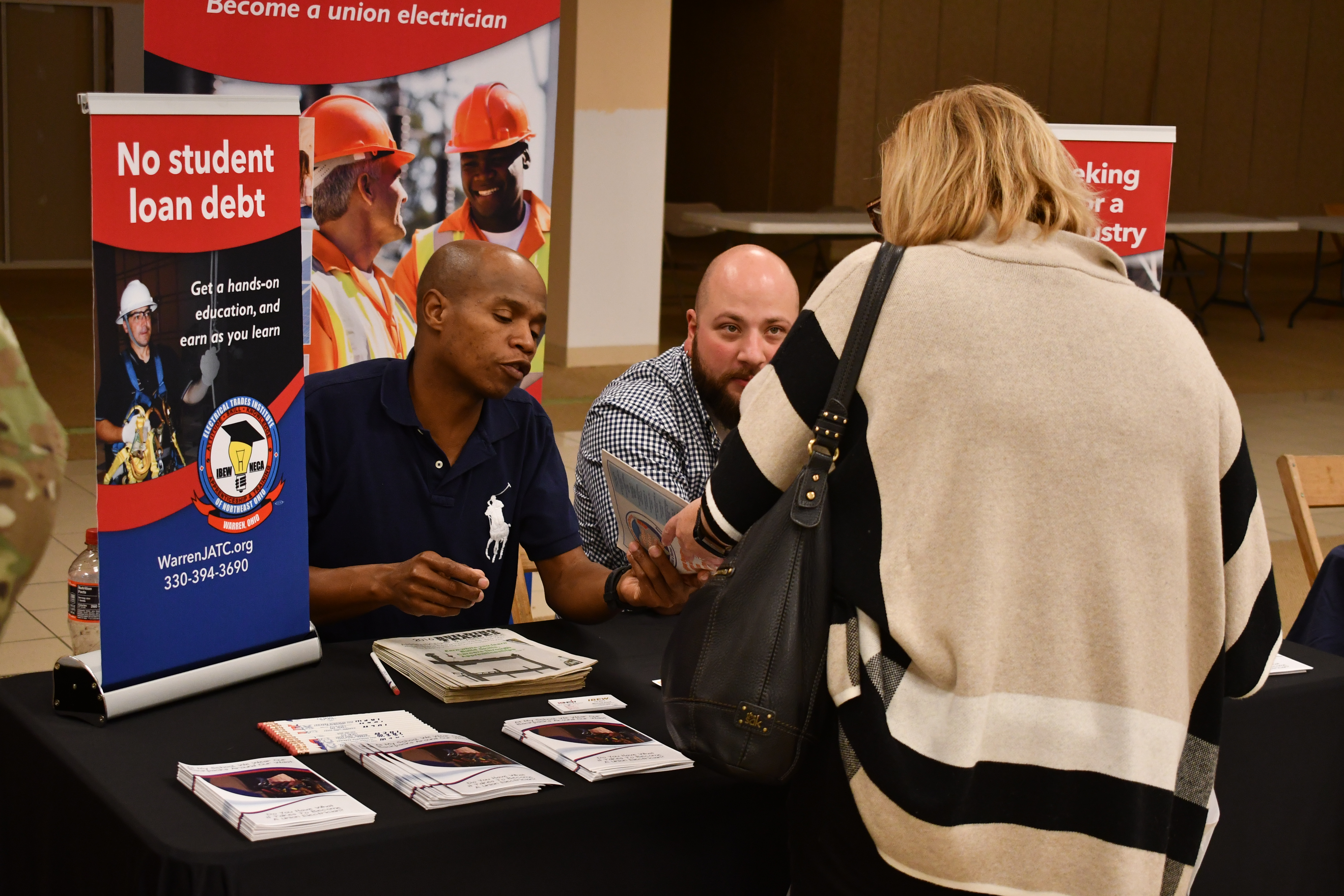 The event was organized by Junior Achievement and the Trumbull County Educational Service Center. Among the 80-plus exhibitors competing for students' attention was a contingent from IBEW Local 573 in Warren recruiting apprentice electrician candidates.
"We're here to plant the seed about the electrical trade as a viable career opportunity," said Eric Davis, training director of the Warren JATC. "Any opportunity we have to raise awareness about our program is of value to us."
He referenced the recently held Skilled Trades Expo at the Canfield Fairgrounds in September as a prime opportunity to promote the building trades. Events like this at the Eastwood Mall can complement that one, he said, by providing a spark and making attendees aware of the trades as a career option.
Electrician apprenticeships at the Warren JATC are 3- and 5-years in duration. Participants earn-while-they-learn, working 40-hour work weeks during the day and attending classes to learn electrical concepts a couple nights each week.
Well-paying careers with no college loan debt
In the end, they can earn a journeyman electrician card that enables them to work almost anywhere around the country … all for little cost and while accruing zero college loan debt.
"For many years students this age were basically given three options after high school: college, military or get a job," Davis said. "There's many more options now for graduates who want something other than college.
"We're offering truly rewarding career opportunities in the electrical trade. You can learn a marketable skill, make a very good living for yourself and your family, have excellent health and retirement benefits, work with your hands building things, and also enjoy the flexibility to advance in any number of directions within the construction industry."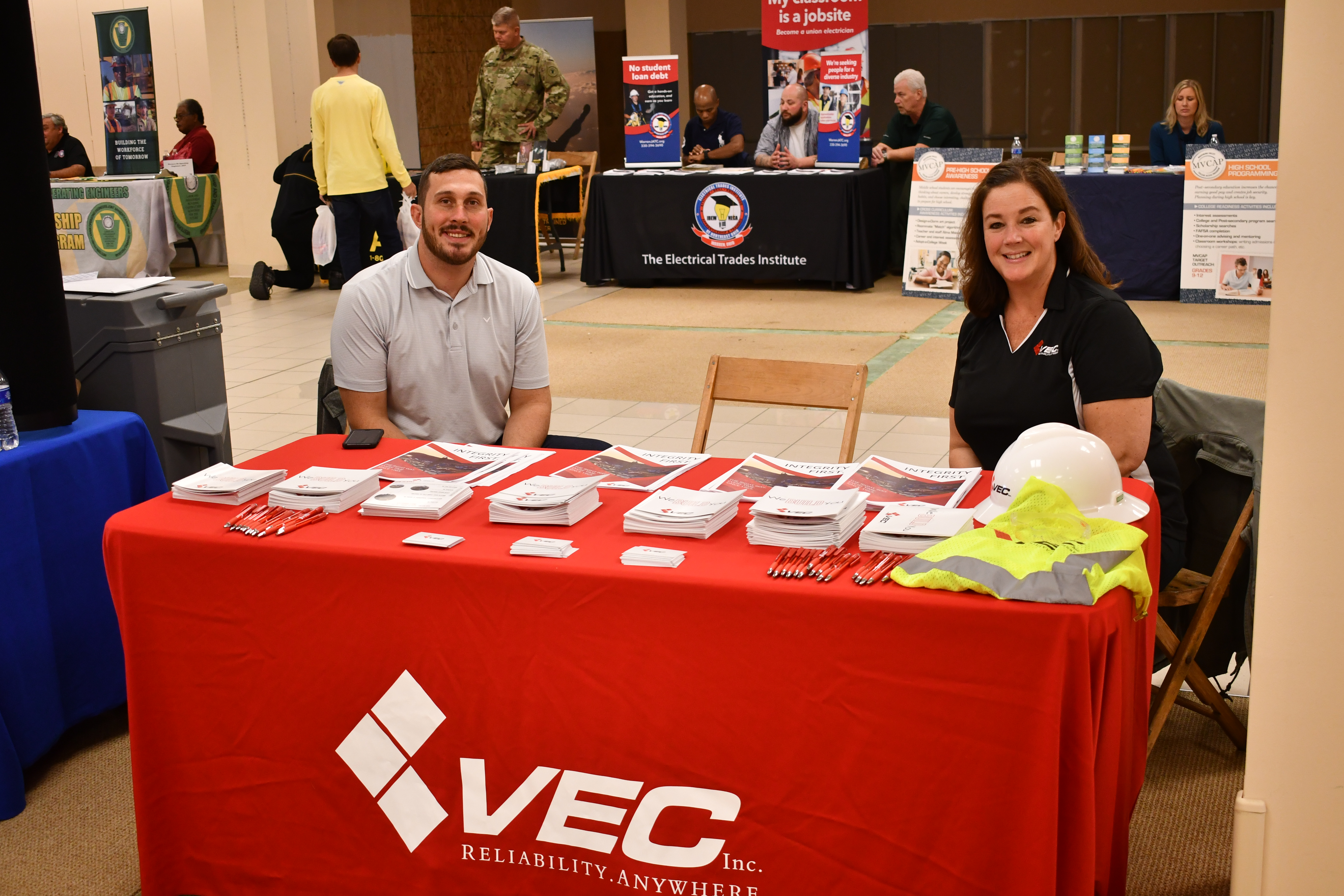 NECA-IBEW Electricians member contractor VEC also exhibited.
Visit atradethatpays.com or warrenjatc.org to learn more about local apprenticeships in the electrical trade.