North Lima-based "Joe" Dickey Electric is helping General Motors expand its automotive industry-leading solar energy footprint by installing an 8,500-panel, 6-acre large solar array at the GM Lordstown complex.
The 2.2 megawatt system is the largest automotive industry solar array in the Western Hemisphere, the company said, and electricians from local electrical contractor Joe Dickey Electric, a NECA-IBEW Electricians member contractor, are handling the physical install. This week a team of six Dickey electricians represented by IBEW Local 573 prepared the site by laying conduit and underground wiring.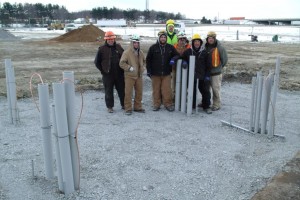 In coming weeks the panels will arrive and a larger Dickey team will support the installation of the ground-mounted array. The entire project is scheduled for completion by the end of the year.
"We're fortunate to have a trained, experienced staff of electricians on the project, including sub-foreman Steve Fife who's actually the training instructor for solar at Local 573," said Pat Leonard, Dickey Electric project manager. "Local 573 has really taken the initiative training members on solar and wind technology, and having that knowledge to draw from helps local contractors like us to successfully bid on projects of this magnitude."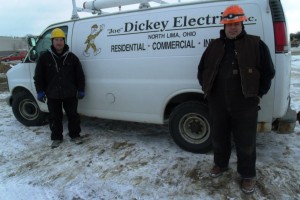 The project is the second major solar energy installation Dickey Electric has been involved in. In 2012 it was the electrical contractor on a 450,000 watt, 2,000-panel system on a roof at the Liberty, Ohio, Walmart.