Electricity is powerful. It's also dangerous.
Main Lite Electric Company, Inc., a family-owned contractor based in Warren, ensures that its staff takes safety seriously every time it signs on for an electrical project. It's more important to them to complete the work correctly, and safely, than to rush through a job and make a mistake that compromises someone's safety.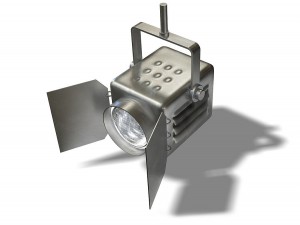 "We are proud to have received injury and safety excellence awards for nine consecutive years," said John Harnar, Main Lite's operations manager. "Safety is a top priority in our shop."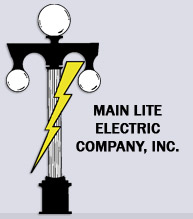 Main Lite, a NECA-IBEW Electricians member contractor, has been serving customers locally in the Mahoning Valley and across the eastern United States since 1988. The company was founded by JeNell and Frank Massuri as a small family-owned contractor in Niles.
While remaining a SBA-certified, woman-owned company, Main Lite has expanded its operations with a professional staff that has earned safety awards and performance acknowledgements. Main Lite now operates with its IBEW union workforce throughout the United States.
The contractor specializes in overhead transmission and distribution, utility emergency storm restoration, substations, traffic signals and street lighting.
One of Main Lite's recent projects included the First Energy Corp. Mon Power/Windstream Project. This consisted of the transfer of Mon Power's overhead primary and secondary conductors and equipment (while energized) to 433 new poles throughout central West Virginia.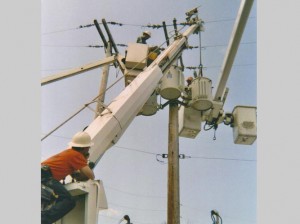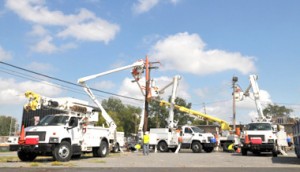 Harnar, who oversees Main Lite's 37 employees, believes his company is in prime position to take advantage of increased opportunities to serve customers in the Mahoning Valley. He also notes that being an NECA-IBEW Electricians member gives his shop an advantage that ultimately benefits customers.
"They (NECA-IBEW Electricians) will undoubtedly secure the best quality workmanship and knowledge available in the field today," he explained. "In the Mahoning Valley, service work has progressively increased in the past several years. We fully expect that rate of increase to continue throughout the next several years."
For more information or an estimate for your next project, call 330-369-8333, email john@mainliteelectric.com or visit www.mainliteelectric.com.