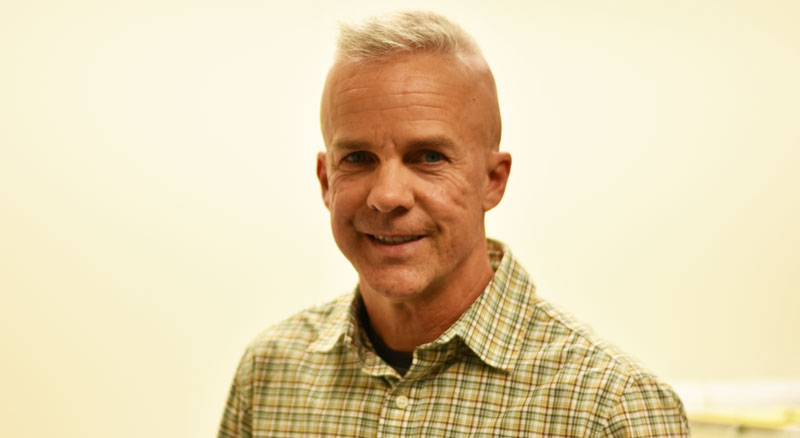 Veterans Day is a time to honor those who have served in the armed forces. For Fred Beike, the day also means a reflection on family and the values he learned throughout his seven years in the National Guard.
"Veterans Day is very important to me," he said. "My father and grandfather were both veterans, and I became a veteran when I went to Desert Storm in the early 90s. It reminds me of service and thinking of all those who've served in the past, who are serving now and will serve in the future."
Growing up with an interest in the military, Beike first joined the Ohio National Guard with an eye on college.
"They offered tuition reimbursement at the time," he said.
After starting on a college path, Beike decided to follow in his father's footsteps and join the electrical trade.
"At first, I didn't think I wanted to be an electrician," he said. "I got a job with a contractor as a truck driver, making deliveries and handling materials. I enjoyed that and wanted to apply for the apprenticeship."
During this time, Beike also underwent training with the National Guard.
"When I first got in, we'd go for two weeks in the summer for our annual training," he said. "Couple years later, we went to Honduras for three weeks of training."
While in Honduras, Beike provided convoy escorts as the National Guard worked on infrastructure projects. The next year, he traveled to Germany for training as well.
Shortly thereafter, Uncle Sam came calling.
"I was a first-year apprentice and six months in, I got activated for Desert Storm."
After serving overseas, Beike returned home, finished his apprenticeship and molded the traits of discipline and hard work into his electrical career.
"When you go through basic training, they really stress the discipline and drive. You get up early to train and when I came back home, I carried that over into work."
Now, Beike is the superintendent for the Youngstown branch of Zenith Systems, where he attends job meetings, sets up jobs and occasionally still delivers materials to a job site.
"It's been a very good learning experience," he said.
Looking back at his family history in the electrical trade, Beike feels a great sense of pride in his career path.
"Growing up, my dad and I didn't have much in common," he said. "I got into the [electrical] trade, and I had something in common with my father. I got to share stories with him and he'd share stories with me. It was something we could bond over and was a good experience."